What electric cars does Ford Make?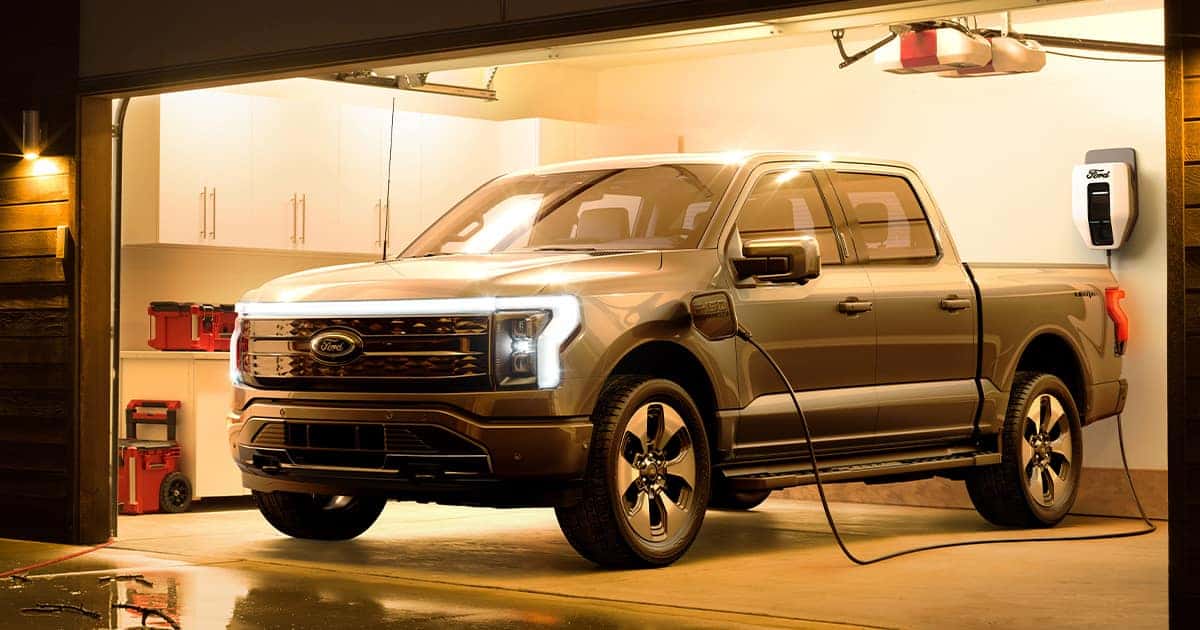 It's ELECTRIC! Meet the NEW breed of Ford Tough vehicles at D'Orazio Ford in Wilmington
Built Ford Tough: For decades, that motto and philosophy has served Ford well, and at D'Orazio Ford we're proud of Ford's heritage for building some of the best family, sport, recreational, work trucks and performance vehicles around.
Now, Ford brings that same commitment to performance, value and excellence to our newest breed of vehicles: Electric, hybrid and plug-ins – bringing improved fuel economy and more environmentally responsible cars, trucks and SUVs to our consumers.
Ford's commitment to Electric Vehicles
Since Henry Ford started Ford Motor Company in 1903, America's automaker has been committed to lead the way in vehicle innovation and quality. With the shift to electric vehicles, Ford continues to take the lead: The company's building a new mega-campus in Tennessee named Blue Oval City, and twin battery plants in Kentucky. That's a more than $11 billion dollar investment to power our new lineup of advanced electric vehicles, and will create more than 11-thousand new jobs while we do it. The goal is to bring zero-emission vehicles to customers by creating our most advanced, efficient production complex in the company's history.
What electric cars does Ford make?
What does this mean for you, today, as you shop at your local Wilmington Ford dealer? It means you can expect a range of vehicle models that offer you the option of either 100% electric or a hybrid mix (gasoline engine with battery assist). Right now, D'Orazio Ford sells new and pre-owned hybrid and electric vehicles, crossovers, trucks and SUVs so you can get started on your electric adventure- saving money, saving the planet, and counting on Ford's reputation for reliability and performance. And thanks to big strides in battery technology and the country's commitment to charging infrastructure, you can get about a week's average commute from a single charge, and recharging is faster than ever.
There's never been a better time to try the Built Ford Tough electric options: The current lineup for Ford all-electric vehicles includes the F-150 Lightning pickup, Mustang Mach E SUV, Ford Focus Electric (pre-owned only), and Ford E-Transit Cargo and Passenger vans.
Ford Hybrid vehicles now include the 2023 models of the Ford Maverick, Ford Escape Elite Hybrid, Ford F-150, and the Explorer Limited edition. The Ford Escape also comes in a plug-in hybrid.
Why buy an electric vehicle from D'Orazio Ford?
Why buy electric from D'Orazio Ford? It's time to keep more money in your pocket while enjoying the versatility and performance of this new breed of EV's from Ford. Charging is easy, whether you're at home or out and about. The gas savings alone are a great argument to go electric, plus savings on scheduled maintenance- and potential tax incentives. You can explore those by clicking here.
When you buy your EV from D'Orazio Ford in Wilmington, IL you get the full power of Ford's reliability and customer focus: Ford is leading the way with commitment to the future of electric vehicles, and nationwide charging accessibility. Plus, with your purchase of an electric vehicle from D'Orazio Ford, you automatically get Ford EV Roadside Assistance– if your battery does run out of charge while you're on the road, Ford will get you to the nearest charging station and get you back on the road.
Come into our showroom today and let us show you the future of driving: Test drive the electric and hybrid line-up of Ford vehicles today at D'Orazio Ford, 1135 S. Water Street in Wilmington. We can't wait to show you the future of `Built Ford Tough'!