2020 Ford F150 vs 2020 Ram 1500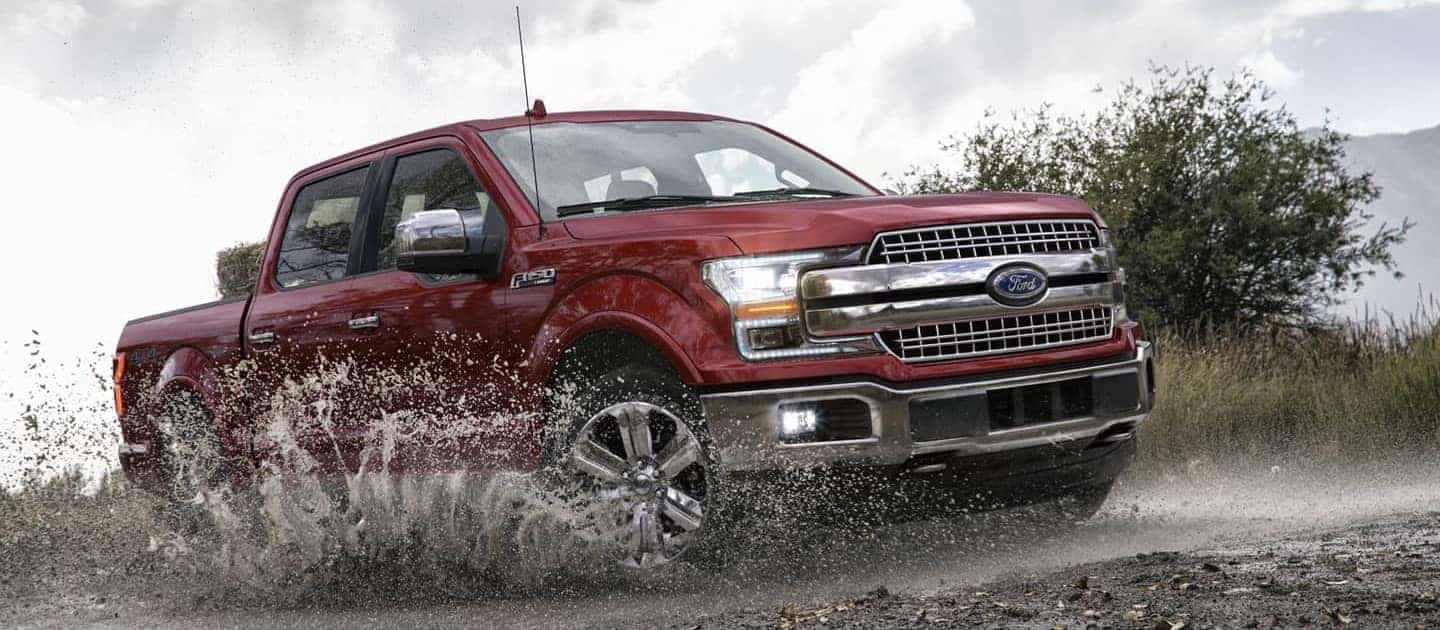 The 2020 Ford F150 and the 2020 Ram 1500 are two of the latest trucks to hit the market. They both have great things to offer when it comes to exterior looks and interior capabilities. For many people in the market for a new vehicle, it is hard to compare the two and come to a decision. It is clear for our team at D'Orazio Ford which truck is superior.
Making a decision on a new truck can be difficult when there are so many options on the market. Every new truck has something different to offer and it can be hard comparing the different models. Here at D'Orazio Ford it is our job to help you during this process. Our team of family-oriented experts are here to inform you on all of the latest information on our vehicles.
Below you will find a resource that will walk you through the differences between the 2020 Ford F150 and the 2020 Ram 1500 pickup truck.
Ford F150 vs. Ram 1500 Performance Specs
Performance is a key part of any vehicle and should be something you take into consideration when making your purchase. The Ford F150 will be available in six different engine varieties including the base V6, V8, turbodiesel and three turbocharged V6 options. Ford offers many different options so you can pick out the best fit for you. Come in and talk with us so we can figure out what works best!
As far as the competition goes, the 2020 Ram 1500 is offered with only three different engine options. These include a 3.6-liter V6, 5.7-liter V8 and a 3.0-liter diesel V6. The highest performing Ram engine gets up to 22 mpg in the city and 32 mpg on the highway. In comparison, the highest performing Ford engine gets up to 22 mpg in the city and 30 mpg on the highway.
Ram 1500 vs. Ford F150 Exterior 
The 2020 Ram 1500 got a brand new design that gives it a bit of a premium look. Each model comes with different looking headlights, with the high end versions getting headlights that are more narrow and extend out with a chrome strip. The car definitely looks off-road capable, but it has just a touch of premium features that give it the best of both worlds.
Ford decided to stick with what their loyal customer base knows by keeping the latest version of their truck relatively familiar looking. It has that classic tall and boxy cab that is able to provide a bigger window for more visibility. It is also worth mentioning that a few different grills are available depending on your style. The majority of these options keep that classic chrome bar running between each headlight.
Ram 1500 vs. Ford F150 Interior 
Like the majority of truck manufacturers nowadays, Ford and Ram offer options ranging from your everyday work truck to a more premium and upscale finish in the interior. When it comes to cabin space, Ford starts out at three in the standard option and reaches up to six in the SuperCab option. The 2020 Ford F150 will also come with standard interior features such as radio and climate control, as well as a top notch SYNC 3 infotainment screen. Some safety features include forward collision warning, automatic high beams and emergency braking, rearview camera and more.
The 2020 Ram 1500 comes with an infotainment screen as well which allows you to perform functions related to climate control and directions. You can also stay connected with multiple USB ports and a 115-volt auxiliary power outlet. Ram also boasts their roomy full-length floor console that allows room for things like tools and other items.
Ford F150 vs. Ram 1500 Safety Features 
The base Ford F150 comes with airbags by the driver, front head, front side, passenger and rear head. Additionally, it will come with brake assist, traction control, daytime running lights and electronic stability control. Four-wheel ABS and four-wheel disc brakes are also offered.
Airbags included in the base Ram 1500 will be by the driver, front head, front side, passenger and rear head. The same four-wheel ABS and four-wheel disc brakes as the Ford are also offered. Other safety features are similar to the Ford and include brake assist, traction control, child safety locks, electronic stability control and daytime running lights. Integrated turn signal mirrors and blind-spot monitoring are an optional add on.
If you are in the market for a tough truck that will help you get the job done, come to D'Orazio Ford in Wilmington, Illinois and check out the all new 2020 Ford F-150.