2020 Ford F150 vs 2020 Chevy Silverado 1500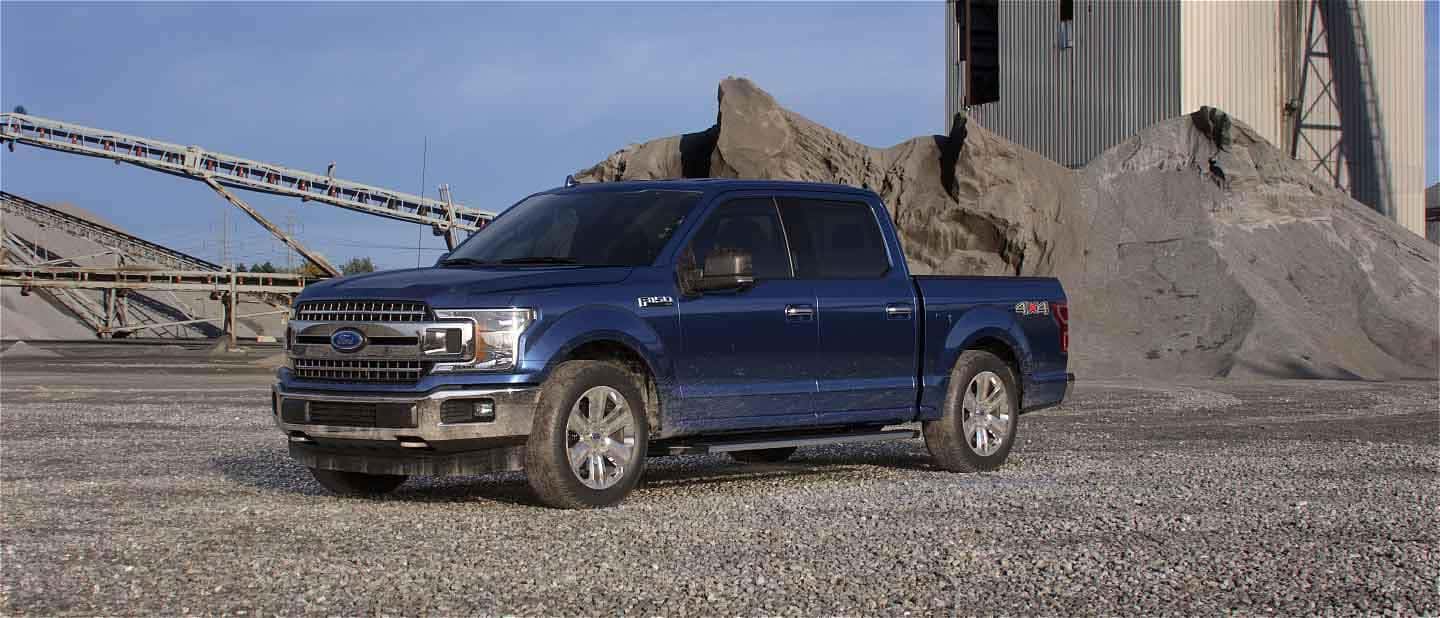 The 2020 Ford F150 and the 2020 Chevy Silverado 1500 are two of the best trucks on the market and both have a lot to offer. Many truck enthusiasts wonder which full-size truck is better when it comes to things like performance and options. Here at D'Orazio Ford, it is clear which truck has more to offer.
When you're in the market for a new truck it is easy to get caught up in all of the different options on the market. Our team of family-oriented experts here at D'Orazio Ford is here to help you make your decision and explain how Ford is able to consistently beat its competition.
When comparing any two vehicles you are bound to find similarities and differences. Below you will find an in-depth 2020 Ford F150 vs. 2020 Chevy Silverado 1500 comparison!
2020 Ford F150 vs. 2020 Chevy Silverado 1500 Performance
As far as performance goes, Ford beats Chevy in number of options. The Ford F-150 will come in six different engine varieties including the base V6, V8, turbodiesel and three turbocharged V6 options. Chevy is only offering five, those being the base V6, turbocharged four-cylinder, inline six-cylinder turbodiesel, and two V8 options.
Ford blows Chevy out of the water when it comes to miles per gallon. The 2020 Ford F-150 gets up to 22 city and 30 highway while the Chevy 1500 gets 20 city and 23 highway. Additionally, Ford has confirmed that a hybrid F150 will be coming soon, while Chevy has yet to confirm.
Chevy Silverado 1500 vs. Ford F150 Exterior Features
Ford continues to beat Chevy in number of options when it comes to the exterior of the car as well. The 2020 Ford F-150 will come with eight appearance packages, offering 20-inch wheels, trim-exclusive body accents and halogen fog lamps. The Chevy Silverado 1500 will come with only four appearance packages, offering tri-fold soft tonneau cover, assist steps and spray-bed liner.
As far as exterior colors go, Ford will be offering 14 color options while Chevy will only be offering 9. Colors offered by Ford include the new Iconic Silver, Rapid Red Tinted Clearcoat and Star White Metallic Tri-Coat. These exciting new colors add even more options to choose from.
Chevy Silverado 1500 vs. Ford F150 Interior Features
When it comes to the interior of the two vehicles, both offer multiple models which provide different options. The passenger room of the Ford F-150 starts at three in the standard option and reaches 6 in the SuperCab option. Chevy matches Ford in this category by offering the same options. Cargo space in the Ford F-150 varies by model as well and includes options of 5.5, 6.5 and 8 foot lengths. Chevy's options offer similar measurements, beating Ford by a couple of inches.
Standard features of the Ford F-150 include radio and climate control, as well as a handful of safety features. These consist of forward collision warning, automatic high beams and emergency braking, a rearview camera with Dynamic Hitch Assist, and pedestrian detecting. The Chevy Silverado 1500's safety features include a rearview camera and General Motors' Teen Driver system.
Chevy Silverado 1500 vs. Ford F150 Towing Capacity 
When it comes to trucks, many truck owners and enthusiasts would agree that one of the most important capabilities is towing capacity. Ford and Chevy compete closely in this category. The 2020 Ford F-150 has a towing capacity of up to 13,200 lbs (3.5L EcoBoost twin-turbo V6) while the 2020 Chevy Silverado 1500 offers up to 13,400 lbs (6.2L V8).
Other towing features for the F-150 include the Maximum Trailer Tow package which comes with a Class IV trailer hitch receiver, upgraded front stabilizer bar, Smart Trailer tow connector and more. Chevy's version of the package includes an enhanced cooling radiator, heavy-duty rear springs, and a trailer brake controller.
Ford wins in payload capacity by reaching up to 3,270 pounds while Chevy only gets up to 2,250.