Can I Charge the Ford Mustang Mach E at Home?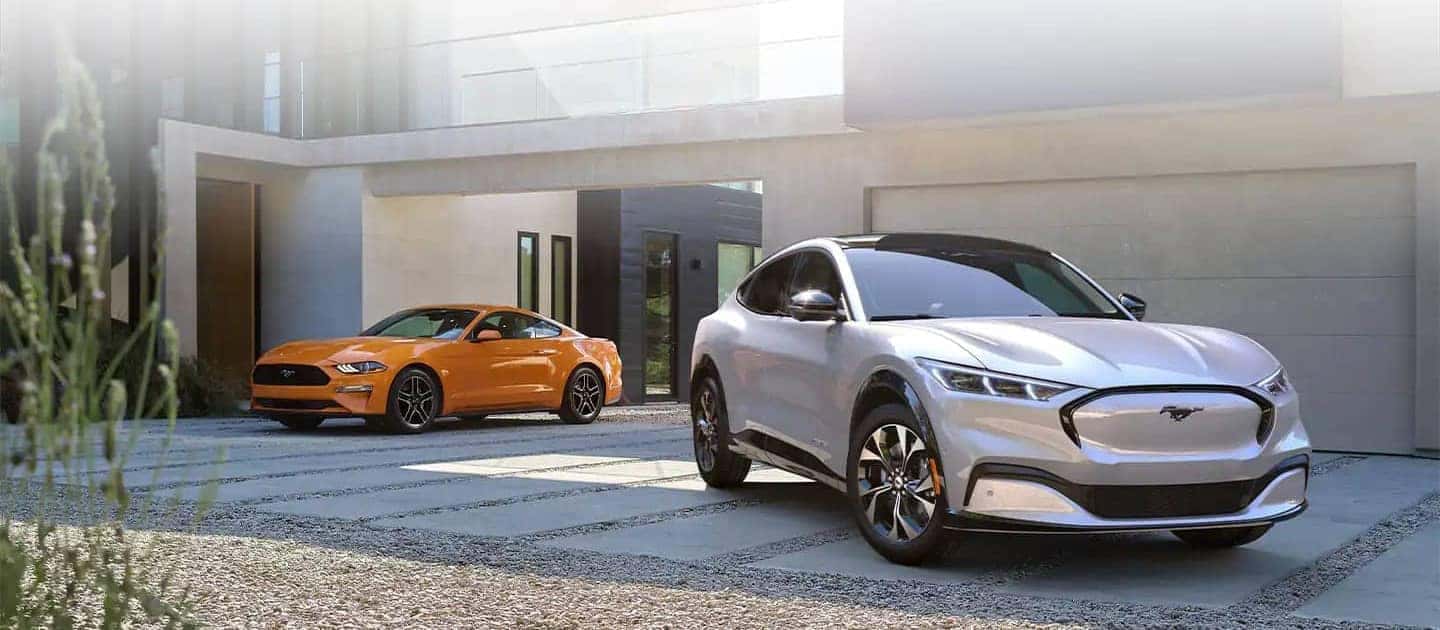 The new Ford Mustang Mach E release date is fast approaching and with each passing day the hype continues to grow. The all-electric addition to the Ford family is inspired by the original Mustang, but they share few similarities besides the iconic long hood and general shape. It will hit the market in 2021 and will be available in five different models, each varying in price and estimated range. A common question being asked about this new vehicle is "Can I charge the Ford Mustang Mach E at my house?"
Here at D'Orazio Ford, it is our job to inform our customers with the most up to date information available. Since many consumers have yet to own an all-electric vehicle, there is still an adjustment period when switching from gas models. This may leave you with questions about how to charge the vehicle or the best practices for making the most out of one charge.
If you are thinking about purchasing the Ford Mustang Mach E when it becomes available, make sure to contact D'Orazio Ford and let us help you figure out which model is the best for you. Our team of friendly Ford experts will be happy to answer any questions you have about the Ford Mustang Mach-E.
Can You Charge the Ford Mustang Mach E at Home?
Most of the charging you will be doing on the Mach E will happen at home. It is recommended that you plug in the vehicle at night so that you have a full charge in the morning that will last throughout the day.
In order to charge your vehicle, you will need a 240V outlet that comes preinstalled in many homes. If you do not already have one, Ford offers a program with Amazon that makes the installation of the outlet easy and affordable. Your vehicle comes with a Ford Mobile Charger which adds an estimated average range of 22 miles per charging hour when used with the 240V outlet.
A 140V outlet can be used, but the estimated added range is an average of three miles per charging hour. The convenience of this is that 140V outlets are just about everywhere you would expect an outlet to be, however, the low miles per charging hour means longer charging times.
Charging is made easier with Ford's recommended Ford Connected Charging Station, which is wifi-enabled and adds an estimated average range of 32 miles per charging hour through a 240V outlet. This charging station is available to be financed at the time of purchase of your vehicle.
Where Can You Charge the Ford Mustang Mach E When Not at Home?
Ford realizes there will be times when you need to charge your vehicle and you are not at home. For this reason, they have invested in a charging network built up of over 12,000 chargers and 35,000 plugs nationwide. This is the largest public charging network in North America and is made available with the FordPass App and a subscription.
If you are away from home and low on battery, simply plug into the network using your Ford Mobile Charger and you will be back on the road in no time.
What is The FordPass App and Will I Need to Download it?
The FordPass App was designed to make the lives of Ford owners easier by having everything available in one central location. One of the best features included in the app is the ability to find and pay for parking before actually arriving at your destination. This can be especially useful in big cities where parking generally proves to be challenging. For owners of the Mach E, the app also helps find charging stations for the vehicle.
The FordPass App is required for all Ford Mustang Mach E owners. It is not only important for charging your vehicle, but will also allow you to access your vehicle's information and service needs. If you have problems with your vehicle, the app is able to connect you with Ford's network of experts that are trained to help get you through them.
If you are in the market for an incredible all-electric vehicle. The Ford Mustang Mach-E is a great choice. Come visit D'Orazio Ford and experience the Mach-E for yourself today!