Does Ford have an electric truck?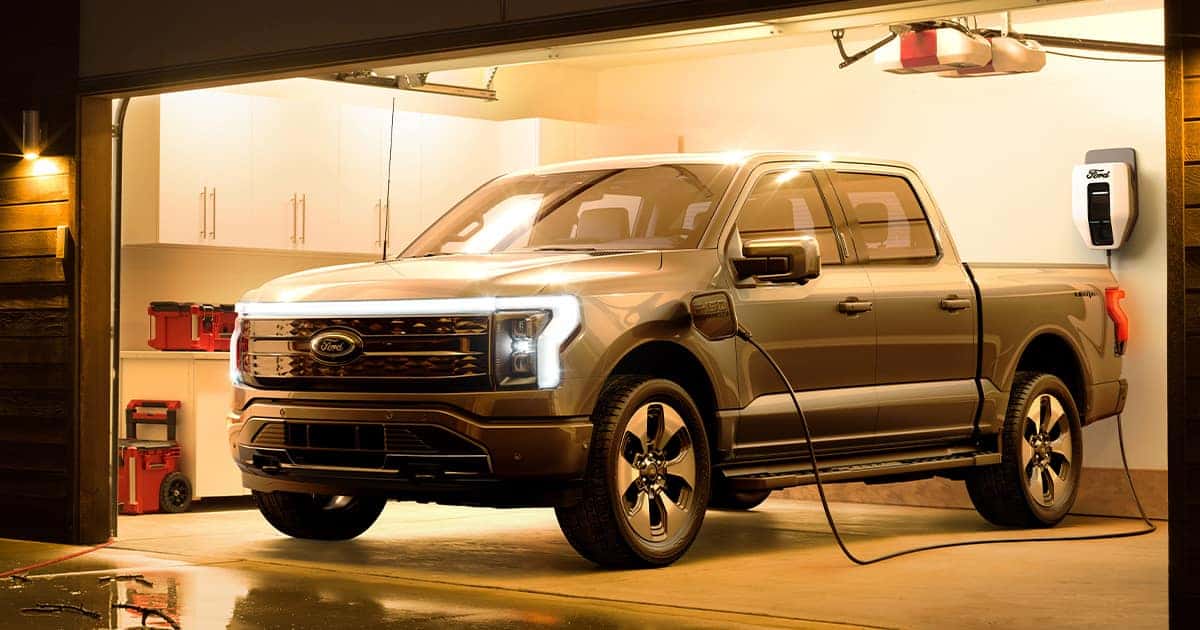 Electric Truck options at D'Orazio Ford in Wilmington
Built Ford Tough: When folks hear that motto, they usually think of the impressive lineup of Ford trucks, and at D'Orazio Ford we're proud to offer the new breed of electric Ford trucks. This lineup continues the great heritage of Ford pickup performance, hauling capacity and rugged reliability…with the enhanced fuel savings, comfort and cutting edge technology an EV brings to the table.
For 2023, Ford continues with proven performers and expands its all-electric and hybrid truck offerings, bringing improved fuel economy, bigger battery capacity, and the convenience of vast improvements in the nation's charging infrastructure for our EV consumers.
Electric and hybrid Ford trucks at D'Orazio Ford
When your name is synonymous with the best trucks on offer, you'd better get it right when you head into the EV truck market. As usual, Ford delivers. Let's start with the original EV pickup option from Ford: The all-electric F-150 Lightning is part of Ford's best selling F-series, and the Lightning officially launched in spring 2022. Ford is rolling out even more advancements for its 2023 all-electric pickup option. The standard battery range has increased to a whopping 240 miles per charge. They've added the industry's first Pro-Trailer Hitch Assist™ which makes hitching trailers a breeze. Hitch assist automatically controls steering, throttle and brake inputs, and comes standard on the Tow Technology Package. The all-electric F-150 Lightning also offers the available Ford Pro™ Special Service Vehicle Package for fleet customers, so going electric is a smart move for your business too.
The Ford Maverick hybrid pickup is back for 2023, with a powerful standard 2.5L hybrid powertrain or available 2.0L EcoBoost® engine. This is a great truck to get you started on electric: it's flexible, fun, roomy and tech-rich. And the 2023 Maverick from D'Orazio Ford comes with all kinds of customizations, so your new truck offers versatility as well as impressive savings at the pump.
For 2023, Ford is offering their mega-popular F-150 pickup in an available hybrid electric model, the Ford F-150 Powerboost™ Hybrid. You choose: operate in electric or gas mode, or a combo of both, with the class-exclusive PowerBoost™ full-hybrid V6 engine, which puts out 430 horsepower and 570-lb-ft of torque. As you can see, you get the Ford F-150's same legendary capability and power with the fuel-efficient performance of a hybrid.
Why buy an electric or hybrid truck from D'Orazio Ford?
Why buy an EV Ford truck from D'Orazio Ford? It's time to keep more money in your pocket while enjoying the versatility and performance of this new breed of Ford pickups. Charging is easy, whether you're at home, on the job site or on the road. You're going to save on gas, on scheduled maintenance, and there are potential tax incentives you can explore by clicking here.
When you buy your all-electric or hybrid Ford truck from D'Orazio Ford in Wilmington, IL you get the full power of Ford's reliability and customer focus: Ford is leading the way with commitment to the future of electric vehicles and nationwide charging accessibility. Plus, with your purchase of an electric vehicle from D'Orazio Ford, you automatically get Ford EV Roadside Assistance.
Come into our showroom today and explore the exciting new breed of Ford Trucks with electric and hybrid options available now. We'd love to show you the future of `Built Ford Tough' pickups today at D'Orazio Ford, 1135 S. Water Street in Wilmington, IL.