End of Year Ford F150 Truck Sales 2019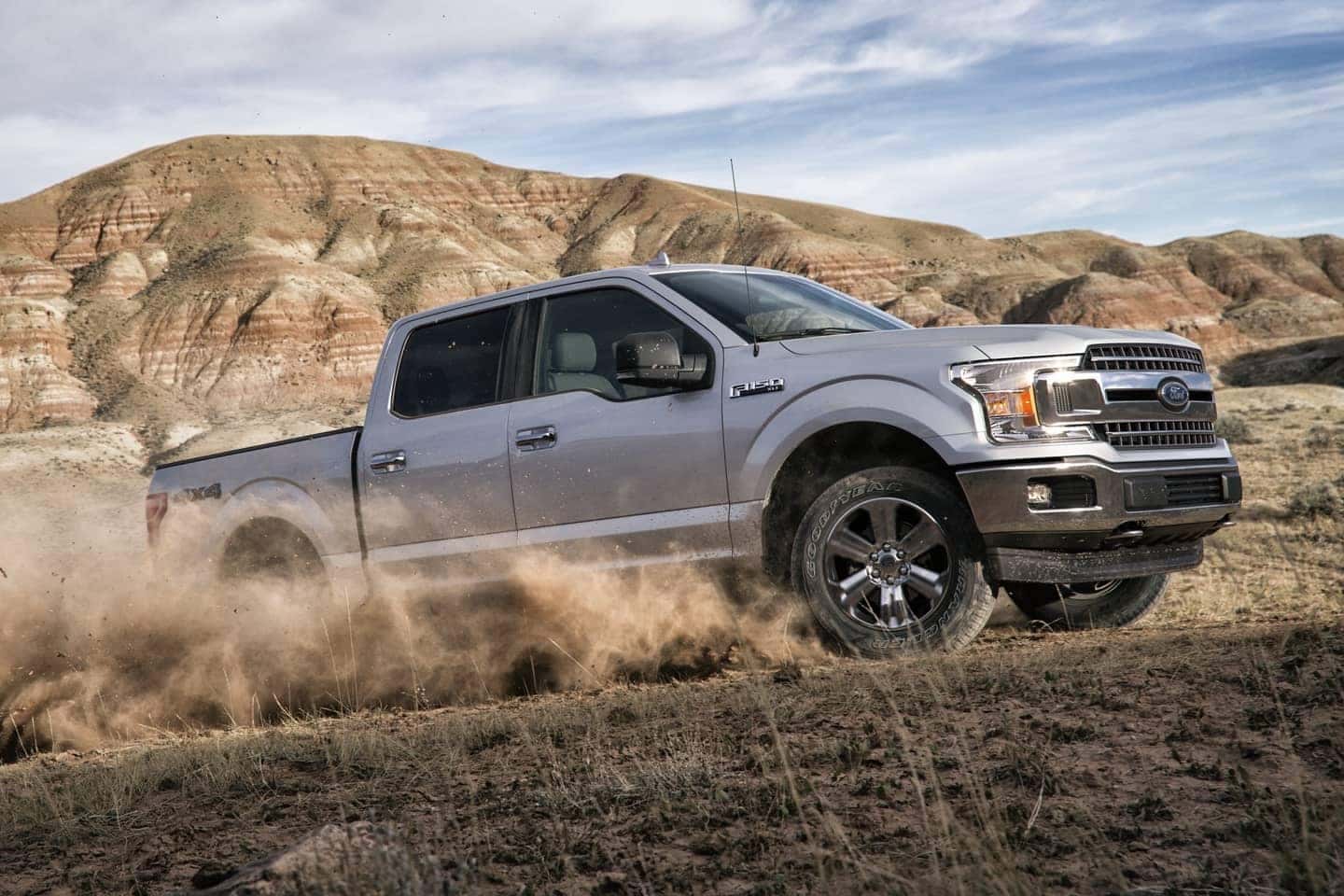 D'Orazio Ford is having a F-150 sales event that you do not want to miss. Join us during the 2019 Ford Built for the Holidays Sales Event to get the most incredible deals on one of the best pickups on the road. This event won't last long so be sure to come visit D'Orazio Ford to save big on a new Ford F-150 pickup truck!
Our team is friendly and driven to make sure that you find that perfect pickup. Contact us at (815) 476-5205 and we will get you scheduled for a one-on-one appointment so you can check out our pickup selection.
When a full-size pickup truck is named one of the best pickup trucks, best trucks for towing and most fuel-efficient pickup truck, you have to be at least a little interested. The Ford F-150 is a great truck and a good choice if you are looking to buy one. It has Best-in-Class maximum towing of 13,200 pounds, Best-in-Class maximum payload of 3,300 pounds and Best-in-Class horsepower of 450.
2019 Ford F-150 Trim Lineup
The 2019 F-150 has a lineup of trims that are created for different types of customers. The many different choices, features, engine options that you can choose from is one of the reasons why the F-150 is such an attractive pickup.
There are six different trim options starting from the standard XL then moving to the XLT trim which has more tech features. The next trim is the Lariat which represents a nice middle ground with the balance of power and higher-end interior features. Then there is the King Ranch, Platinum and the Limited. The higher the trim level, the better the performance and the more upscale interior. In addition to the standard trim lineup, there is the highly capable Raptor that is created for those who seek off-roading adventure.
2019 Ford F-150 Power
The Ford F-150 has six engines to choose from starting with the basic 2.7-liter V6 to a turbocharged engine. For the 2019 F-150 year, there is a new 3.0-liter diesel-powered V6 which has phenomenal performance. The Limited and Raptor trims have the high-horsepower 3.5-liter V6.
The F-150 ride is refined and excels in both rural and urban environments. You can get rear- or four-wheel drive and have the option for six- or 10-speed automatic. The 10-speed automatic transmission has great acceleration.
2019 Ford F-150 Interior
The cabin of the 2019 F-150 is comfortable and spacious. The seats are extremely plush and comfortable during long drives. The available advanced technology consists of Ford's Sync 3 infotainment system which gets you connected to Apple CarPlay and Android Auto. There are convenient storage compartments for your smaller tools, notepads, gum and extra change. The driver and passengers will equally enjoy riding along in the F-150.
Take Advantage of The  End of Year Ford F-150 Sales Event!
There is no better time to purchase a F-150. D'Orazio Ford is offering the best incentives and is ready to save you money. Come to our showroom located at 1135 S Water Street, in Wilmington, Illinois.