Black Friday Ford Sales 2019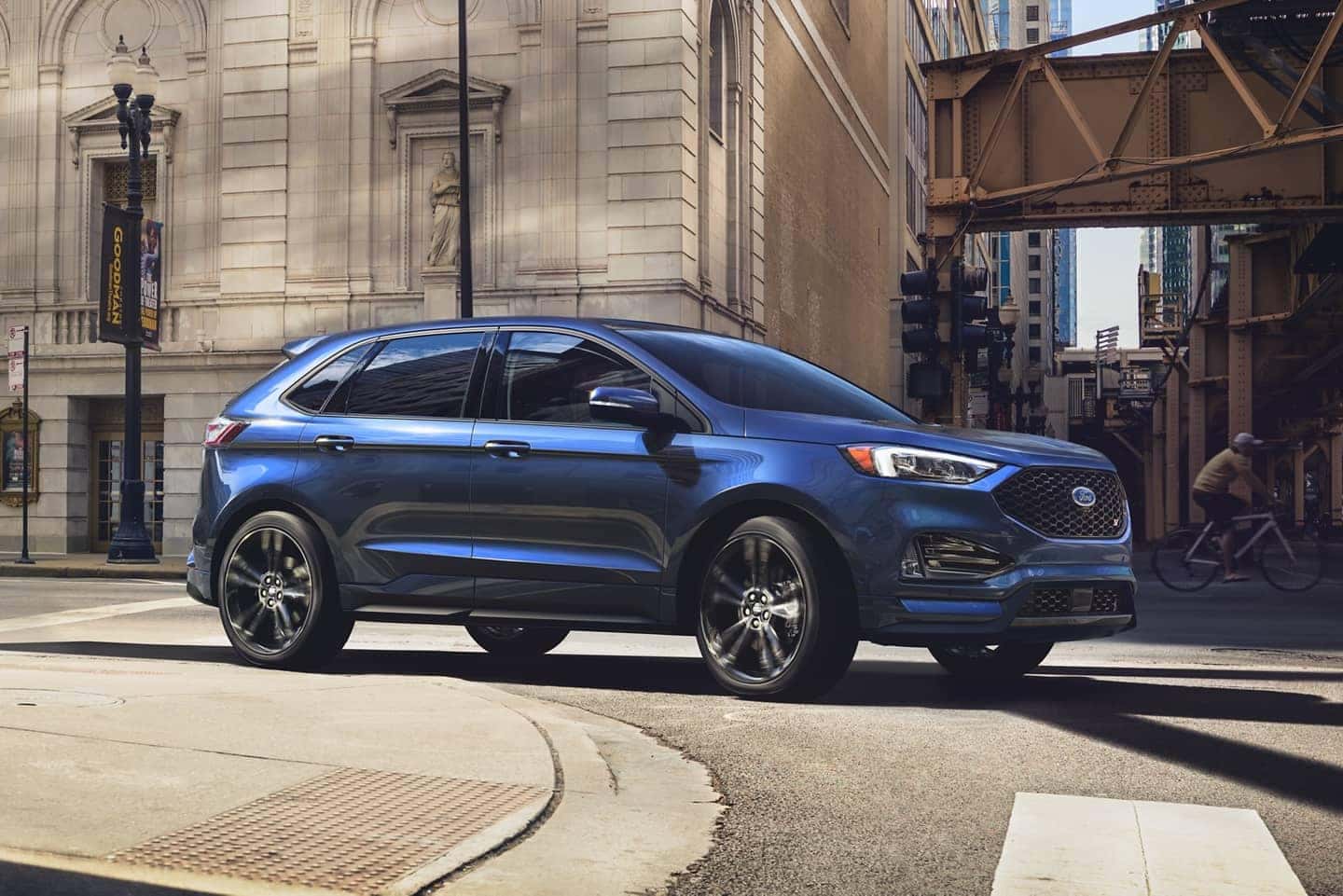 Instead of going to the way too overcrowded malls, come to D'Orazio Ford for huge savings on the Ford model you've had your eye on during our 2019 Black Friday Sales Event! Black Friday is about getting insane deals. When you purchase a Ford from our showroom during our Black Friday Sales Event, you will love the savings. Already have an idea of what Ford vehicles you want to check out? View our inventory online or call us at (815) 205-6492 and one of our friendly team members will schedule you a personal test-drive and help you save big during the Black Friday Sales Event!
Ford has a lot to offer. Check out the vehicles below that are commonly at our dealership and that could make a great vehicle for you during this holiday season!
2019 Ford EcoSport
The 2019 Ford EcoSport is fun to drive during your daily commute or with your friends on a weekend trip. The EcoSport is a five-seat subcompact SUV that comes standard with a 4G LTE Wi-Fi hotspot and has above-average cargo space for its class. It is good at maneuvering through tight city streets and great for help finding parking spots. Available features include SYNC 3, Apple CarPlay, Android Auto and leather-trimmed seats.
The EcoSport has automatic headlamps, rain-sensing wipers, and available intelligent 4WD. These features all work together to help you have better visibility and handling during weather that may not be too driving-friendly.
2020 Ford Edge 
The 2020 Ford Edge is enjoyable to drive and has fuel-efficient and high performing engines. The cabin stays quiet even at highway speeds and it drives much like a sedan. The seating is comfortable and well-padded and there is plenty of cargo space and roomy for all passengers. The Sync 3 infotainment center comes standard on all trims and this is one of the best multimedia systems on the market. You can also access Apple CarPlay and Android Auto on all trims.
If you desire an SUV that truly packs a punch, go for the Edge ST. You press a button to launch the ST mode which leads to an exhilarating ride.
2020 Ford Fusion 
Even though Ford is saying goodbye to their sedans, the 2020 Ford Fusion is a great midsize sedan that has stayed stylish inside and out. It is such a good car to drive on the road. The interior is roomy and stays quiet, it has optimal handling and the trunk is nice and big so you can store many items. It has an optional all-wheel-drive which is perfect for colder climates and there is a fuel-efficient hybrid version. There are multiple powertrains to choose from with all being good options.
The 2020 Fusion has standard safety features like blind-spot monitoring, lane-keeping assist, and forward collision mitigation.
Come to D'Orazio Ford for huge Black Friday savings!
Our 2019 Black Friday Ford Sales Event is bursting with the best deals. Not only are our deals impressive, but the customer service we give will also "wow" you. You are our number one priority. Our team of experts is dedicated to giving you the best service and pairing you with the best fit vehicle. We look forward to meeting you. Come to our dealership located at 1135 South Water Street in Wilmington and find your new Ford during our Black Friday Sales Event!