2021 Ford F150 Pickup Truck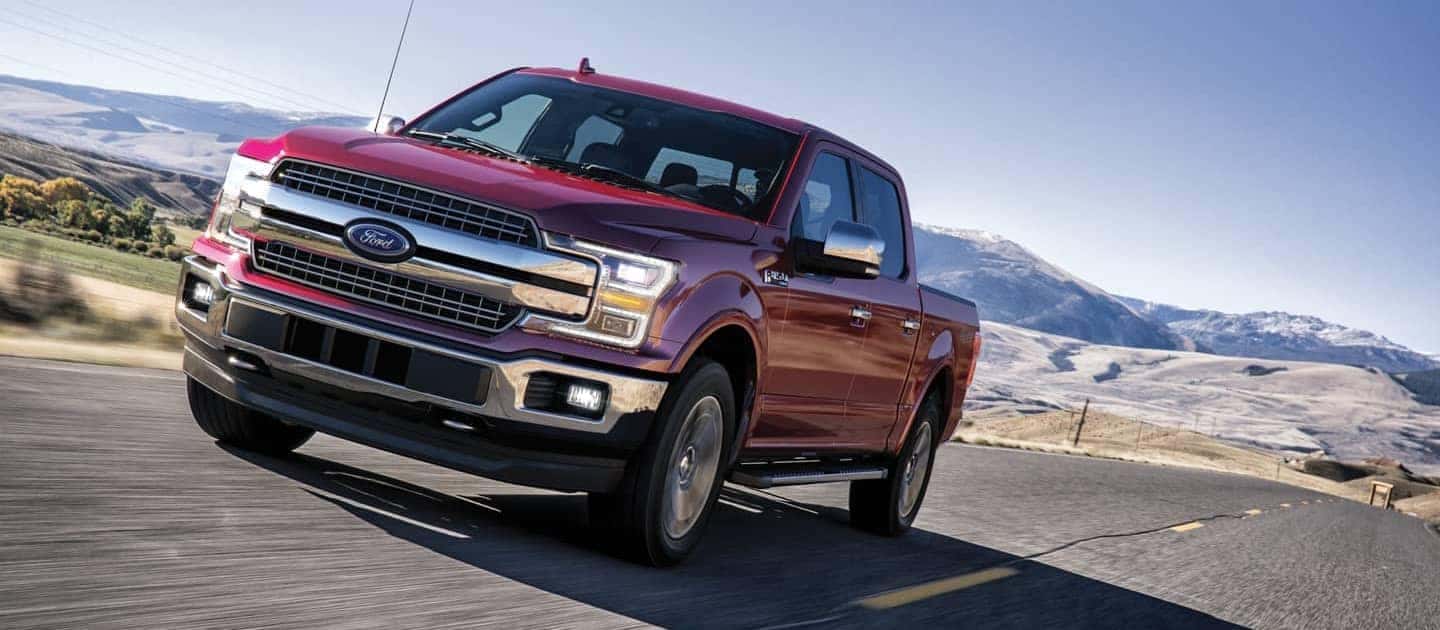 The Ford F-150 pickup truck has been the best-selling vehicle in America for over 35 years. When it comes to taking on tough jobs, the F-150 is second to none. With incredible towing capacity, amazing technology, and great looks, the Ford F-150 sets the bar high for the rest of the industry. The 2021 Ford F-150 is no exception to this trend. The 2021 F-150 continues to set the industry standard.
If you are looking for a pickup truck that can do it all, you can't go wrong with the Ford F-150. D'Orazio Ford is thrilled to get the new 2021 F-150 on our showroom floor. The much-anticipated details about the new F-150 have been kept tightly under wraps by Ford. However, we have a speculative release date of the middle of 2020 and we are able to share some details of what we can look forward to!
Here is what we know about the 2021 Ford F-150 as of February 27th, 2020.
2021 Ford F-150 Exterior Features
The 2020 Ford F-150 has the lightweight aluminum-alloy body and high-strength steel frame that makes the ride quality and fuel efficiency even better. We can confidently say that this same body will be utilized in the 2021 F-150. Ford has invested a lot of money into the development of this new technology and it is unlikely that they will replace it in the near future.
The overall body style of the 2021 F-150 is similar to the 2020 F-150 because it's a truck and that's how the body is structured. We do have intel that there are new headlights, taillights, front bumpers and rear bumpers. There are also door-mounted wing mirrors which provide better visibility for the driver and better rear viewing. The position of the mirrors used to be mounted on the A-pillars but with its new positioning, aerodynamics are improved which will help increase fuel economy.
From what we can see the 2021 F-150 may have a little bit better ground clearance than the 2020 F-150. The extra ground clearance provided by the 2021 F-150 will allow for improved performance in off road situations either on the job site or on the trail.
2021 Ford F-150 Performance
One of the major speculative features that possibly is coming to the new F-150 is a 4.8L V8 engine. This engine will bring improved power over to the current 5.0L V8. We are also thinking that there will be adjustments to improve fuel economy with features like auto start-stop and cylinder deactivation.
2021 Ford F-150 Advanced Technology Features
We have complete confidence that the new 2021 F-150 is going to offer extremely comfortable and convenient cabin features. Especially the higher you go on the trim level. The Platinum and Lariat trims will have top of the line finishes and features. All trim levels are sure to include a nice infotainment system touch screen that features the latest from SYNC3.
Like the 2020 F-150, you will be able to access your own personal Wi-Fi hotspot through FordPass connect. Then there will of course be Apple CarPlay and Android Auto so you can connect your smartphone and make your 2021 F-150 even more personal.
The 2021 Ford F-150 at D'Orazio Ford in Wilmington, Illinois
D'Orazio Ford is your trusted dealership that excels in customer service and always has the best vehicles to choose from. We cannot wait for the new F-150 to come to our showroom but if you want to take a look at a previous F-150, we would be happy to help!
Contact D'Orazio Ford by calling (815) 205-6492 or stop by our showroom at 1135 South Water Street in Wilmington. We would love to assist you with any vehicle needs you have!